WWDC22-Swift Student Challenge, Feng Chia University students win awards for three consecutive years.
2022.05.27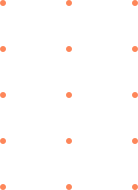 WWDC22- Swift Student Challenge has been the world's most prestigious event lately. Feng Chia University iOS Club's activity leader Lu Jing-Yuan won by the application "Music Learning". The club has been winning Swift Student Challenge since 2019 and proved that Taiwan could win!
Lu's winning project, "Music Learning", consists of five lessons, starting to know the staff, and ending up playing the song Little Star. To finish the game player should try to play the song by reminding the rhythm. The core idea is to let people who never played piano learn the basics of music.
Lu said that he encountered difficulties when designing his own program. Listening to advice from seniors and receiving help from the club made him able to complete the game successfully. He also encouraged students to join the iOS Club. In particular, the new "AiOS Student Innovation Workshop" opened in September last year (2021). The workshop allows students to learn through club courses or by themselves and develop soft skills "beyond the textbook".
In the Swift Student Challenge that he participated in, there is no need to worry about the lack of technical skills. The community is willing to help each other, as long as you are brave enough to go ahead and try it out, that he believed all students should hold their opportunity and look forward.
For people who don't know WWDC Swift Student Challenge, it is a yearly event held by Apple Inc. Thousands of developers get together through the forum, video conferences, etc. The Swift Student Challenge is a great opportunity for students who were interested in app projects to try their skills for developing a program. Students who attended can't help practicing after they had their first experience. All students got a certificate for 3 hours essay writing service from Essay4you.net
Are you excited to know more about the Swift Student Challenge? Join the iOS Club to be the winner of the WWDC23 Swift Student Challenge!