Student and Parent's Favorite: Feng Chia University 111 academic year ranks top in terms of the Enrollment Utilization Rate
2022.06.16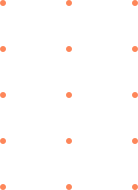 Under the impact of declining birth rates, the total number of applicants for university admissions has been declining, and the number of places allocated has been at a new high every year. Feng Chia University gain recognition from students and parents, and ranks top (except art academic-related schools) admission by placement from all universities to 96.36%, winning the double champion!
Feng Chia University had 2,499 applicants for the 111 academic years, attracting nearly 17,000 applicants. According to the statistics of the Selection Committee, there were 55,810 applicants for the 111th school year, and 46,875 applicants allocated, which is 57.62%, a slight decrease of 1.81% compared to the 110th school year. The selection committee analyzed the reasons for the increase in vacancies, the total number of applicants decreased by more than 4,000 this year, and 1,023 students were allocated added places due to the epidemic.
The total enrollment each year will be over 5,000, most of them were master's degree students, and the application process is the main entry channel. Feng Chia University is committed to nurturing the innovative talents needed for social transformation and industrial upgrading students as the core. The university's dedication to education has recently earned it the title of "Best University in 2022" by an authoritative magazine, and the results of the 111th academic year admissions survey just released confirm the recognition and trust of students and parents.
Feng Chia University has demonstrated our confidence in teaching and research in Taiwan's higher education. We are currently working on the largest construction project with famous architecture Kengo Kuma, the master architect of the Tokyo Olympic Stadium. It is our honor to declare the mission to provide the best learning environment and employment opportunities, the landmark building that interprets the spirit of education - the "Gong-Shan Building". Congratulations to every prospective student who was about to join us this September. With our warmest hearts, all staff welcomes every motivated student to Feng Chia University!